Sovil has been making and marketing a large variety of high-quality lighting articles since 1974.
On the one hand, what has guided us has been our technological research aimed at reducing consumption and light pollution in order to encourage energy saving and, on the other, has been the variety of our range, with many new lines, both classic and modern. Our lines are particularly rich and complete, with attention paid to every detail, in order to meet all kinds of furnishing requirements.
For years SOVIL has succeeded in conquering the market with its professionalism, dynamism and punctuality, always managing to ensure complete service, a rich choice of articles and the highest degree of quality.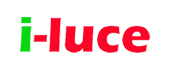 Livos and I-Luce are Sovil trademarks. They were introduced on the crest of the experience we have acquired in creating new collections that aim at designing products that satisfy the needs of an increasingly qualified and demanding market, catering to professionals, architects, engineers and installers, as well as final users.
Certifications
SOVIL guarantees a service which is in line with the times and is certified UNI EN ISO 9001:2015, as proof of our absolute care to quality and safety, both in relation to internal structures and to Customer Service.


SOVIL is always aware of the protection and safeguarding of the environment, observing all the parameters of the European standard RoHS/RAEE. It is a member of the ECOLIGHT consortium of light producers, which collects and disposes of products at the end of their life cycle according to strictly ecological standards.

---